Sometimes, old NASCAR cars go up for auction and a person with deep pockets can become the lucky owner of the prized possession. Recently, it transpired that the latest car to receive such a treatment was the 2002 Chevrolet Monte Carlo of Jeff Gordon. This is the same car that took the 4-time Cup Series champion to 4th in that year's championship.
ADVERTISEMENT
Article continues below this ad
The chassis number is #2449 and was the same car that legend Jeff Gordon took to victory lane in Bristol. Later on, all the components were removed and installed on a replacement chassis. A 358ci V8 engine powers the #24 DuPont Automotive Finishes flame livery. Additionally, it boasts a Tex Racing four-speed manual transmission and a locking differential. Other components include 15″ Aero wheels, roof flaps, a rear spoiler, a roll cage, a fixed racing seat, and Wilwood disc brakes with an adjustable proportioning valve.
ADVERTISEMENT
Article continues below this ad
DIVE DEEPER
How did NASCAR fans react to the chance to own a Jeff Gordon car?
Naturally, there was a lot of excitement among the fans when the news broke. One fan wrote on Reddit, "That's a damn cool car. Shame it doesn't have the old 'Bristol' scars on it. Still, that's one of the more iconic Bristol wins of the 2000s." Another fan said, "Cool find. I was a huge Jeff Gordon fan and the early 2000s DuPont paint schemes were my favorites. I would try to buy it, but I don't have the money (let alone, a place to put it)."
ADVERTISEMENT
Article continues below this ad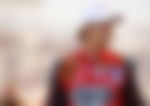 One person jokingly wished to win the earlier week's lottery. It also shocked some that the components were still in excellent condition to fit into a chassis. As per reports, the location for the auction is Ontario in Canada.
WATCH THIS STORY: Dale Earnhardt Jr Was "Physically Uncomfortable" With Kyle Busch's "Dirty Look" Before His Media Empire Kick-Started Their Truce
ADVERTISEMENT
Article continues below this ad
Furthermore, the race team nicknamed the chassis 'Beetlejuice'. The best part is that it also has a certificate of authenticity from Hendrick Motorsports.
This news is republished from another source. You can check the original article here