One of the most bitter truths of life is that hardships come for us all, that bad times don't consider our class, our race, or our nationality. It comes for everyone; and perhaps Bobby Allison is a great example.
ADVERTISEMENT
Article continues below this ad
Allison, widely regarded as one of the greatest NASCAR drivers to ever have lived, has had a pretty tragic life, with one phase in particular, gut-wrenching.
The Hall Of Famer suffered a career-ending, near-death experience at Pocono in 1988, lost his son Clifford in 1992 in a practice session, lost his second son Davey in 1993 in a helicopter crash at Talladega, then got divorced from his wife Judy in 1996.
ADVERTISEMENT
Article continues below this ad
And as if that wasn't enough, Allison was then forced out of his home by a bank because of pending medical and racing bills, leaving him in his mother's house at 59 years of age.
But still, the now 84-year-old legend didn't complain of his fate. He did acknowledge the bad luck and tragedies, but he never blamed it on his passion for racing.
"Racing has been good to me in a lot of ways," he said in an interview with Orlando Sentinel in 1997. "It's been very unfortunate in other ways. The way I look at it, life, not racing, has presented me with some difficult times. I don't think there's anything wrong with the sport."
"My feeling about life and death is this: Life is a gift and death can come at anytime. You can't do anything about it."
WATCH THIS STORY: "Jeff Gordon and Dale Jr Were Both at Risk.." Hendrick Motorsports Legends' Shortcomings Paved the Way for Controversial NASCAR System
NASCAR legend Jeff Gordon on tying Bobby Allison in 2011
When Jeff Gordon took the checkered flag at Pocono in 2011, he won his 84th NASCAR Cup race and found himself on par with Bobby Allison's career tally. This, naturally, was a pretty big moment for Gordon.
ADVERTISEMENT
Article continues below this ad
But for him, the win was more important than the milestone.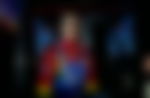 "When we don't win, I get down and everybody does in this sport and you start to question everything," Gordon said as reported by AL.com. "When our teammates are outrunning us, then you have to look at that as well. This team went to work and we made big improvements and we've shown that the last couple of weeks."
ADVERTISEMENT
Article continues below this ad
"Today was proof that all that hard work can pay off."
This news is republished from another source. You can check the original article here