Fans of stock car racing are getting eager for the 2023 NASCAR Cup Series season to start. As NASCAR elites are taking part in less prestigious leagues, the fever definitely has set in. When the Cup Series season starts, the spectator will once more have to deal with the realization that the journey for any NASCAR driver is as adventurous as it is risky. This fact was made evident by the 2020 NASCAR series cup champion Chase Elliott in an interview. 
In a 2020 interview with Instagram star Robby Berger on his YouTube channel, Elliott talked in length about the perils of stock car racing. While getting into details about his journey and life, Robby asked him if he had any fears when on the track, considering that in a lot of races, incidents take a crazy turn with some of the drivers getting T-boned.
To this, Chase replied, "That stuff happens for sure and I think, that's a risk and things that we all, you know, we all sign up for; I think a lot of times from, you know, especially from the fan's perspective I think you can really take for granted, you know, how dangerous some situations are. I mean we've seen some bad crashes in the first, you know, five events that we had before we stopped the season.
ADVERTISEMENT
Article continues below this ad
"So even with all the technology advancements and all the things that we've had over the years, I mean the right situation at the right time at the right track with the right speed,  anything can happen and I think that that still needs to be understood nowadays."
DIVE DEEPER
Not a good start to 2023 for Chase Elliott
ADVERTISEMENT
Article continues below this ad
As people welcomed the new year, one of NASCAR's best, Chase Elliott, had it different. Recently, the shocking news of the Hendrick Motorsports star losing his main sponsor surfaced. Hendrick Motorsports and Chase have shared a brilliant relationship in the past which is evident on the tracks. The news of beverage manufacturer, A Shoc, deciding against renewing its partnership with the team must have come as a shock to both. However, brands such as Hooters and NAPA Auto Parts will continue to sponsor Elliott.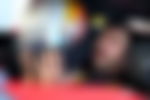 Looks like the giant corporates are still believers in the Chase Elliott story. Chase has earned a lot of glory by winning both Cup Series and Xfinity championships, numerous races, as well as five consecutive Most Popular Driver awards from 2018 to 2022. 
ADVERTISEMENT
Article continues below this ad
Only time will tell what 2023 holds for the young achiever. As for the adventure of driving, Elliott loves it, while also acknowledging the inevitability of the risks that come with it.  
Watch this story: "Chase Fans in Shambles" – Chase Elliott Hit With Setback as Hendrick Motorsports Start 2023 With a Loss
This news is republished from another source. You can check the original article here