Dale Earnhardt Jr is the Pied Piper of Daytona. From 2003 to 2017, he won the Cup Series Most Popular Driver Award a record fifteen consecutive times. But here is a story that reveals how the third-generation driver was almost left in tears just a month before his first big race at the Daytona 500 track.
In a 2019 episode of The Scene Vault Podcast, Dale Earnhardt Jr talked about one of the darkest times in his racing career. While remembering the time when he had no money left to run his late-model car, Dale Jr said that he tried to call and reach out to people in the hope of finding a suitable racing opportunity.
Moreover, Dale Jr also revealed why he was the last thing on his father's mind at that time, saying, "The season's over. I do not hear anything [pauses] about my future and dad's not talking about it. I know they are preparing Steve to move into the Cup car. And that's what's really got everybody's mind occupied. And dad's mind occupied is putting together this Cup program, getting it right […] I'm thinking, 'I'm the last thing on everybody's mind right now.'" 
ADVERTISEMENT
Article continues below this ad
DIVE DEEPER
Anxious about his future, Dale Jr encountered something completely unexpected just a month before the Daytona 500 race that year. Tony Eury and Tony Jr's shop, which is now Michael Waltrip's Cup shop, was the place where he almost broke into tears.
Dale Earnhardt Jr's visit to Tony Eury and Tony Jr's shop
While reminiscing what exactly he encountered at the shop, Dale Jr said, "And I walk in there (shop) to borrow something or ask Tony Jr/Tony Sr something to do with nothing. And walked in there and my name was on the roof of one of the cars."
Confused about the events, a vulnerable Dale Jr felt that maybe the duo at the shop were just trying to mess with him. With no idea about his future and no news from anywhere, it was quite difficult for Earhardt Jr to believe what he saw.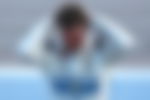 Also, since the Eurys already knew that he would be visiting the shop, Dale Jr felt that maybe they had it all set up to prank him. He said, "And I walked in there and I saw my name on there and they were smiling from ear to ear. Cause like they get this sort of look on their face like they are pulling one over on me. That's the way that Tony Jr and Tony Sr are. It's like they love messing with people."
He spelled out what exactly was going on in his mind at the moment, saying, "And I felt like they were messing with me. I was like 'Man! Y'all better not. Why's that name on there? Who's idea was it to pull this prank? This is dirt low.'
I was so sure that it was a joke, my initial reaction at the gate was like—this is messed up. And I just wanted to cry. Because I am thinking my career is over with, and here they gonna play a joke on me. And I ain't got no direction. I don't know what am I gonna do for a living."
ADVERTISEMENT
Article continues below this ad
Were Tony Eury and Tony Jr really trying to pull a prank?
Well, let's just say Dale Jr's worst nightmare did not come true. Tony Eury and Tony Jr did not play a "dirt low" prank. They were quite serious! During the conversation, Junior confirmed that it was not a prank, recalling, "And they were like 'No man! You are gonna drive it."
Unable to believe the words coming out of their mouths, a confused Eanrhardt Jr exclaimed, "What!? Why come daddy didn't tell me this? Like where's this cool conversation that me and dad could have had about all this?" 
ADVERTISEMENT
Article continues below this ad
WATCH THIS STORY: Dale Earnhardt Jr Reveals the Heart-Crushing Life Event that Became "the Best Thing Ever" in his Life
Although the Eury duo did not have the answer to that, they both did assure him that he would be riding the car that had his name. Hence giving Dale Earnhardt Jr the big break that changed the course of NASCAR history.
This news is republished from another source. You can check the original article here