And there it is – Dominic Thiem hits a backhand into the net and Alex de Minaur seals an impressive 6-4, 6-4 win at the Kooyong Classic.
It is the Australian's second straight victory over a grand slam champion, following his upset of Rafael Nadal in the United Cup.
De Minaur's confidence continues to build ahead of the Australian Open next week.
"I'm excited. It's my home slam, going to be great to play in front of such an amazing crowd, a home environment," de Minaur told SBS.
"I'm just going to try to bring all that energy, and get fired up and hopefully put on a show for the crowd…
"Extremely happy with how my level is looking, how I'm feeling on the court…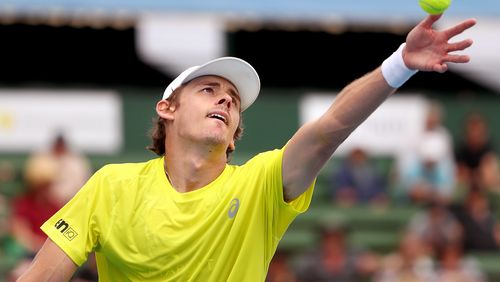 "We got the Aussie Open around the corner, so you want to get there as fresh physically and mentally as you can, and at the moment I'm feeling good…
"It's no secret I want to perform at home, you know. That's I think what any Aussie wants to do… I know it's not an overnight thing.
"No secret, I'm not exactly satisfied making third round, fourth round. I want more.
"That's just the person I am. I am going to do everything I can in my power to get to those points. And just to be at the end of weeks and end of the important tournaments playing the best players in the world because I think that's where I belong and that's where I want to be."
This news is republished from another source. You can check the original article here