Australian tennis ace Nick Kyrgios has announced he has joined a heavy-hitting ownership group of the South East Melbourne Phoenix NBL team.
Kyrgios is a huge basketball fan and joins a group of owners that includes NBA star John Wall and former NBA players Al Harrington, Josh Childress, Dante Exum and Zach Randolph.
"I am thrilled to be coming on board with the Phoenix," Kyrgios said.
"I know there is plenty that I can contribute towards the growth of the franchise.
"I'm especially looking forward to getting down to South East Melbourne and meeting the team and fans and working together with the youth in the city."
At a press conference in Melbourne, Kyrgios joked he was willing to "get out there and rebound, whatever" as part of his role with the Phoenix.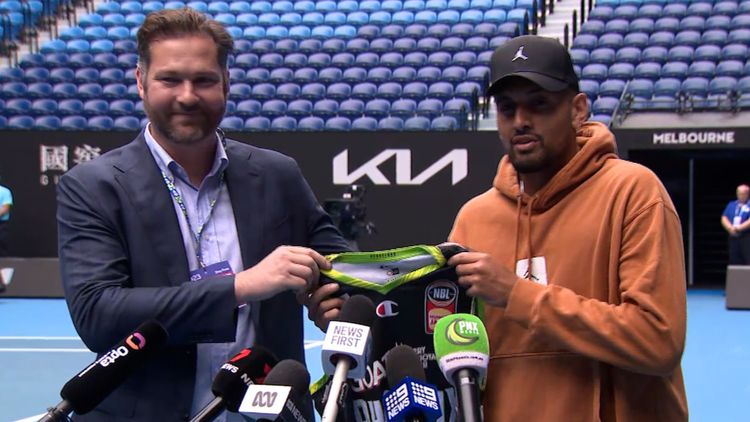 However, there was one detail he was unable to share.
Kyrgios was asked how much he had invested in the team and he looked over to Phoenix chief executive Tommy Greer for permission to spill the financial beans.
"It's confidential," was the response.
This news is republished from another source. You can check the original article here