NASCAR made a change for drivers ahead of the 2023 season to protect them in case the unthinkable happens while on the track.
The organization updated its safety rules to mandate fire-resistant underwear, head sock/helmet skirt and socks. The Athletic noted the changes Tuesday. NASCAR pit crew member Bozi Tatarevic added that the mandated gear has to be SFI or FIA-rated.
CLICK HERE FOR MORE SPORTS COVERAGE ON FOXNEWS.COM
Formula 1's governing body, the Fédération Internationale de l'Automobile (FIA), required drivers to be checked for banned jewelry and underwear before their races. FIA race director Niels Wittich explained the decision when the organization went to Florida for the Miami Grand Prix.
"The use of non-flameproof materials in contact with the driver's skin, and in particular synthetic materials, can reduce heat transmission protection and thus increase the risk of burn injuries in the event of a fire," Wittich wrote in a letter, via F1i.com. "In the worst case such materials may melt which can hinder treatment in the event of a burn injury.
FORMER NASCAR CUP SERIES CHAMPION TO STEP AWAY FROM FULL-TIME RACING AFTER THIS SEASON: REPORT
"The wearing of jewelry during the competition can hinder both medical interventions as well as subsequent diagnosis and treatment should it be required following an accident. The presence of jewelry can slow, due to the risk of 'snagging,' the emergency removal of driver safety equipment such as helmet, balaclava, and overalls.
"In the case that medical imaging is required to inform diagnosis following an accident the presence of jewelry on the body can cause significant complication and delay. In the worst case the presence of jewelry during imaging may cause further injury. Jewelry in and/or around the airway can pose specific additional risks should it become dislodged during an accident and either ingested or inhaled."
F1 star Lewis Hamilton took issue with the new rules, saying that "you should be able to be who you are."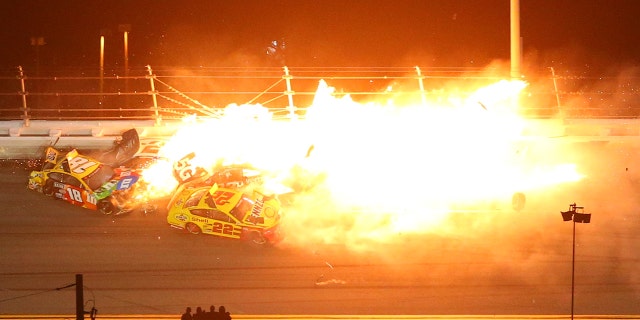 CLICK HERE TO GET THE FOX NEWS APP
There didn't appear to be any immediate backlash from NASCAR drivers.
This news is republished from another source. You can check the original article here