While we all enjoy Grand Slam tournaments, there's a lot of hard work and preparation that goes behind organizing them. It's a money-making event with everyone desiring to get an opportunity to work in any capacity for the Slam tournaments. While the organizers and players make huge money from the tournament, the ball kids have a different story. In tournaments like Wimbledon and the US Open, ball kids have fixed payment. Even though minimal, they still get monetary compensation. However, it is not the case in the Australian Open.
Apart from a few non-monetary benefits, the ball kids don't get the money for their hard work. As the matter broke out this year, it is creating a huge controversy and Tennis Australia is under immense pressure now.
Pressure on Tennis Australia as demand for paying ball kids rises
ADVERTISEMENT
Article continues below this ad
Being a ball kid can be a difficult job. While it's physically demanding, the kids also have to sometimes face the tantrums and heat of frustrated tennis stars. While there's no monetary benefit for the ball kids in the Australian Open, Kids apply for the role more than five times the actual requirement.
Kids themselves never demanded the monetary benefits, but social media is creating pressure on Tennis Australia to pay them. While the talks of exploitation are there, as per News.com.au, a few senior journalists are also not happy with the way organizers take kids for granted.
DIVE DEEPER
While there's no doubt that it's a great experience for kids, using their service for free can't be justified. Now that the protest is gaining more traction, it will be interesting to see how Tennis Australia reacts to it.
Andy Murray raised his concern for ball kids in Australian Open
ADVERTISEMENT
Article continues below this ad
Former world number one Andy Murray played a brilliant six-hour-long match against Thanasi Kokkinakis in his second-round encounter at the Australian Open.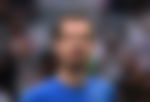 However, the Brit seemed unhappy with the scheduling of the match. As the match ended very late in the night, Murray also expressed his concern for the ball kids who have to work till late in the night.
ADVERTISEMENT
Article continues below this ad
WATCH THIS STORY – Roger Federer, Rafael Nadal and Simona Halep produce unreal moments at Miami Open
The Brit said he would not want his kid to come home at 5 am if they work as ball kids. Now that we know they aren't even getting paid for it, the matter seems like a serious concern. Hopefully, Tennis Australia will look into it.
This news is republished from another source. You can check the original article here