Martina Navratilova never shies away from making her opinion. She has been through a lot for flaring her opinions and taking her stand fearlessly. And, when the entire Maria Sharapova doping matter surfaced, she was one of the few to openly address the same.
ADVERTISEMENT
Article continues below this ad
The 18 times Grand Slam champion wasn't afraid of putting words to what many felt. In an interview just after Sharapova's ban, she pointed out some facts and disclosed her take.
ADVERTISEMENT
Article continues below this ad
Navratilova about Sharapova's ban
The veteran keeping true to herself shared her filterless opinion on the matter. She, in an empathetic tone, spoke about the Russian's situation. "She paid such a big price for making a very, very bad mistake. I've said this before. I don't think she meant to cheat," she said.
The five-time Grand Slam champion received a 15 months ban from professional tennis after detection of the banned drug meldonium traces in her blood. Meldonium is an anti-ischemic drug, on which WADA instilled a prohibition in 2016.
Therefore, Sharapova's action was categorized as doping, leading to the a ban. She did admit to the usage, but at the same time pleaded innocence on the grounds of unawareness. In context to that, Navratilova added, "Just let her play and be done with it."
Thereafter, the nine times Wimbledon champion spoke about her importance on tour. She said, "she and Serena Williams, biggest stars obviously. They make news every time they step on the court. When you lose somebody like that, it's tough, especially the way it happened. And now Serena's out, as well. She's pregnant."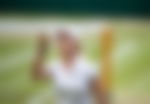 "The guys have four superstars. We have two, and neither one is playing. Hopefully Maria will get healthy and play again. Yeah, this is her best opportunity perhaps to win here since Serena's not playing," she added. By that time, Sharapova had clashed 20 times with Williams. However, out of those 20 matches, she only had two wins under her name.
Watch this story: Serena Williams' husband Alexis Ohanian makes artistic pancakes for daughter Olympia
ADVERTISEMENT
Article continues below this ad
Both her victories came in the year 2004. She at first snatched the Wimbledon trophy out of the 23 times Grand Slam champion's hand. Following that, she outclassed her in the WTA Championships finals.
Maria Sharapova and Williams' tussles post the ban
Both the former world no.1s were supposed to square off at the round of 16 of the 2018 French Open. Though Serena Williams had to withdraw from the match because of an Achilles injury. Thus giving a free pass to the quarterfinals to Sharapova, who later faced a straight-set defeat against Spaniard Garbiñe Muguruza.
ADVERTISEMENT
Article continues below this ad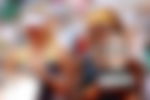 Thereafter, they locked horns in the opening round of the 2019 US Open. This time, Williams was in good shape and advanced her lead in the head-to-head score by one. She thrashed the 35-year-old and claimed victory in straight sets.
This news is republished from another source. You can check the original article here