Despite Formula 1's global stature, the sport never really interested the American audience. The American audience's loyalties have long been associated with NASCAR as their premier motorsporting competition. However, ever since Liberty Media's takeover and Drive to Survive's popularity, F1 is in the driving seat in America as well. Or so NASCAR thinks, which would explain the desperate move from the top brass of the sport.
ADVERTISEMENT
Article continues below this ad
NASCAR currently holds a massive 38 events across a cup series. Out of the 38 events, none cross the United States border. However, this might change soon, as there's interest from the north and south of the US border.
ADVERTISEMENT
Article continues below this ad
"Do we believe there's interest north and south of the border specifically? Yeah, there's interest," revealed president Steve Phelps. "Whether that happens in 2024 or not, I don't know. What I do know is we're going to have continued schedule variation in 2024," he added.
The president did talk about the possibility of NASCAR exploring Canada and Mexico as early as 2024. However, there is no official confirmation yet and the sport will stick to its schedule in 2023.
We can compare this new idea of expansion to Formula 1's global approach to racing. Taking the sport where there's demand might add to the sport's global interest. NASCAR might finally expand its horizon and capitalize on the sport's global demand.
DIVE DEEPER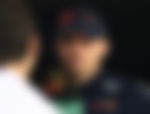 This revelation for possible expansion from 2024 onwards got some attention from fans on twitter.
F1 fans mock NASCAR's attempt to go global and cross the United States border
The fans are mocking NASCAR's wish to go global. Some point to crossing the border isn't really going global, which the sport has done in the past. Whereas some fans point out how this is an attempt to become try to be more like F1 and IMSA.
Need to find fans somewhere cause they are tossing fans away everyday in the US

— Larry LaRue (@LarryLaRue13) November 7, 2022
Just the news of possible expansion into Mexico and Canada is getting a lot of backlash from the fans. Such a poor reception might make the management rethink things.
Stupidest thing they can ever do. Nascar is a us sport not overseas

— Robert Townsend (@RobertT92699416) November 8, 2022
Show me where the sport is increasing??

— lets go rowdy!! (@NascarAutnetics) November 7, 2022
"Rapidly increasing" 😂 when playoff viewership once again went down from last year

— Tyler (@t_sholts) November 7, 2022
WATCH THIS STORY: How Fast Can F1 Cars Go? Comparisons With MotoGP, IndyCAR, NASCAR and Formula E
You HAD Mexico City. Montreal. Canadian Tire. You screwed that up @nascar.

If you want International… Just watch the dang Pinty Series.

— RacingFireman07 (@FiremanRacing07) November 7, 2022
ADVERTISEMENT
Article continues below this ad
But we've already done this 10 years ago in both Mexico and Canada so it shouldn't sound like it's a brand new venture

— KLG NobleWarrior88#MediaKitsPartner (@NGaming88) November 7, 2022
They didn't learn from just west coast expansion.

— Brandon Mccloud (@bmccloud88) November 7, 2022
ADVERTISEMENT
Article continues below this ad
Say what you will, American fans seem skeptical about this latest development.  Should this be a chance that NASCAR can take? Something all fans will find out as the 2024 cup series approaches.


This news is republished from another source. You can check the original article here