Few may not know about Daniel Ricciardo liking NASCAR. Daniel often professes his fandom for the American racing series, especially his racing role model Dale Earnhardt Sr. Being an Earnhardt fan since his childhood, Ricciardo always wished to race in NASCAR someday. Though, when he got an opportunity to do so back in 2015; the Aussie turned it down.
ADVERTISEMENT
Article continues below this ad
Talking to Motorsport.com in 2015, Ricciardo opened up on how Dale Earnhardt Jr. had offered him a NASCAR drive. While he was willing for it to some extent, Daniel had to deny it due to his Red Bull commitments in F1.
He said, "If I am honest, I would love to take up his offer [to race in NASCAR]. But next year [2016] is probably not so realistic. If it is something I did, I would want to do it properly – and that would need a lot of time in the car. It is a different beast so I would need to be there testing and stuff."
ADVERTISEMENT
Article continues below this ad
"When people talk about the program, it would eat in to [F1]. I plan to have a long career in F1, but post-F1 that would be cool."
The Honey Badger's logic was quite reasonable, considering he was probably at the peak of his game in F1. Still, to reject an enticing offer from his role model Earnhardt's son must have been difficult for Ricciardo.
DIVE DEEPER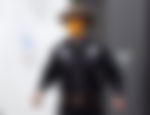 Regardless, Daniel has driven a NASCAR Chevy around the Circuit of the Americas in 2021. It was an exhibition drive after he won the Italian GP for McLaren. Still, many had expected the Australian to switch to NASCAR for 2023, as he is out of an F1 seat.
Will Daniel Ricciardo dust off his Canceled NASCAR and Other Racing Plans?
Daniel Ricciardo was explicit in the latter half of the 2022 season, about how he did not wish to get into any other racing series. It was a stubborn but logical stand from Daniel, considering he ain't growing any younger at 33.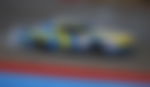 Usually, F1 teams tend to forget drivers if they are not around and go to race in NASCAR, IndyCar, or any other series. Ricciardo knows this very well and at his age, he might be old news pretty quickly. So, it might be better for the Honey Badger to stay in some capacity around F1 to plan a comeback.
Still, can he balance it out by occasionally racing in other categories? While, he has mentioned he wished to do NASCAR properly and full-time; an occasional drive might not be a bad idea. Similarly, Ricciardo can also look at going for the Triple Crown by racing at Le Mans and the Indy 500.
ADVERTISEMENT
Article continues below this ad
There are options galore for the Aussie driver as he can revive his racing spirit via these different racing series. Even though he is now a reserve driver for Red Bull; this ain't 2016 when he was their full-time driver. So he can make up time for Le Mans or the Indy 500.
ADVERTISEMENT
Article continues below this ad
WATCH THIS STORY: Daunting NASCAR option had Daniel Ricciardo simply saying No
Nevertheless, NASCAR may be his first choice; if Daniel really wishes to race in any other series than F1. Given his current stand, this may take a while. What do you think? Should Daniel Ricciardo try to race in NASCAR or any other racing category till he is free from F1?
This news is republished from another source. You can check the original article here