With the NASCAR season starting soon, there is a lot of excitement in the air. All the good news since the beginning of the year is just adding to the buzz for the fans. And this time it is the upcoming star Ryan Blaney making it to the headlines.
Recently, Carolina Hurricanes (NHL) and NASCAR teamed up for fans to have a great time at the Gameday event held at the PNC Arena. Noah Lewis, who is a writer, reporter, and broadcaster, posted a video of Ryan Blaney from the event. In the video, Blaney looking pretty excited is seen initiating the siren before the game. Lewis posted the video and wrote, "@Blaney was giving the siren all its got!"
ADVERTISEMENT
Article continues below this ad
Ryan Blaney and others representing NASCAR at the event
They called it a NASCAR Day and made sure that the fans get the best of both worlds. Not just Ryan Blaney from Team Penske endorsed the event, but also Advance Auto Parts Weekly Series champion Layne Riggs, and Stewart-Haas driver Cole Custer. All three were there to sound the Siren at different intervals, to lead the Canes onto the ice for the game.
DIVE DEEPER
Two different sports coming together like this was a treat for the fans. At the end of the day, who doesn't love a racing car? It was also a win for both sports in terms of reaching out to each other's fans from a larger perspective. At the NASCAR booth, fans got to see the cars and get pictures clicked. While some fans were lucky to get autographs from Blaney at the event. There was a NASCAR merchandise booth there as well for fans to indulge.
ADVERTISEMENT
Article continues below this ad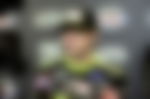 2023 looks like a good year for Ryan Blaney
He started his racing stint aged twelve. The legacy of being fearless at racing is passed on to him from two generations. He has been a part of races such as Xfinity and Truck Series and is now full-time in the NASCAR Cup Series. Though he may not have had a first win in the Cup Series yet he has seven victories in his career. After a not-so-terrible 2022, it looks like the year 2023 will certainly be more favorable to him. With all his will and dedication every year, he proves that he is a superstar in making. With the season starting soon, Blaney will be seen competing at the Daytona 500.
ADVERTISEMENT
Article continues below this ad
Watch This Story: Ryan Blaney & Bubba Wallace Deemed Favorites by NASCAR Fans to Repeat Jeff Gordon's Impressive Feat
We sure wish him the very best for this year. What do you think this year 2023 could bring for him? Do you think he has a chance at winning the Daytona 500 starting soon? Do drop in your comments below.
This news is republished from another source. You can check the original article here